Reporting and Analytics
Have questions? Call +1-650-620-2955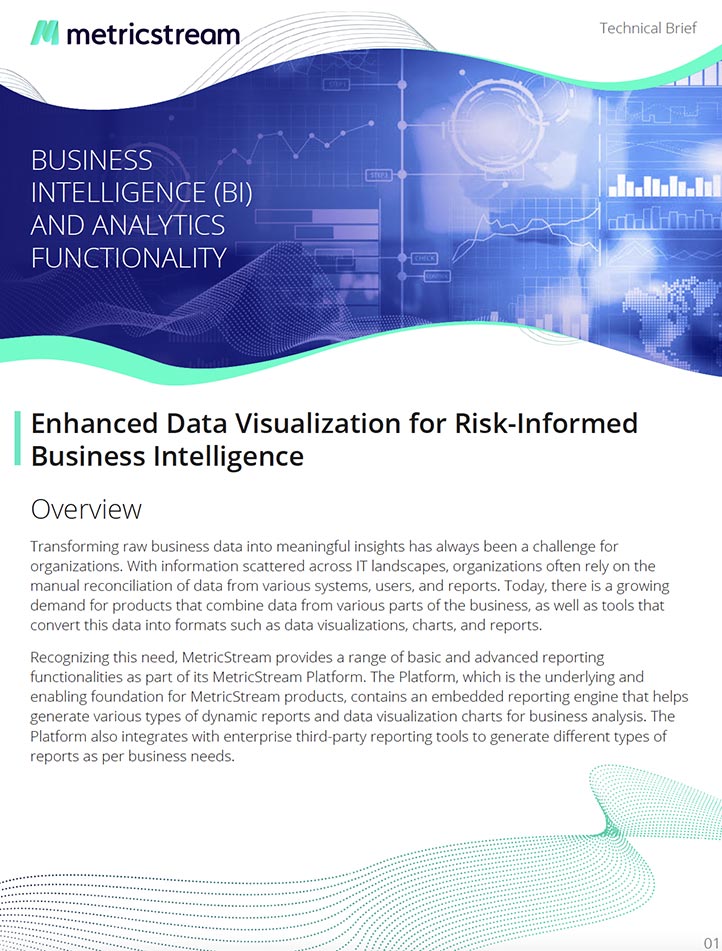 MetricStream Reporting and Anlaytics provides a range of basic and advanced reporting functionalities as part of its M7 Integrated Risk Platform – intelligent by design. The platform, which is the underlying and enabling foundation for MetricStream solutions, contains an embedded reporting engine that helps generate various types of dynamic reports and data visualization charts for business analysis.
Key Highlights
Delivers integrated tools for reporting, dashboards, analyses, and data integration.
Enables the development of a flexible drag-and-drop based reporting layout.
Helps generate and embed dynamic content into reports in an intuitive manner.