LAUNCH AN IT RISK MANAGEMENT PROGRAM QUICKLY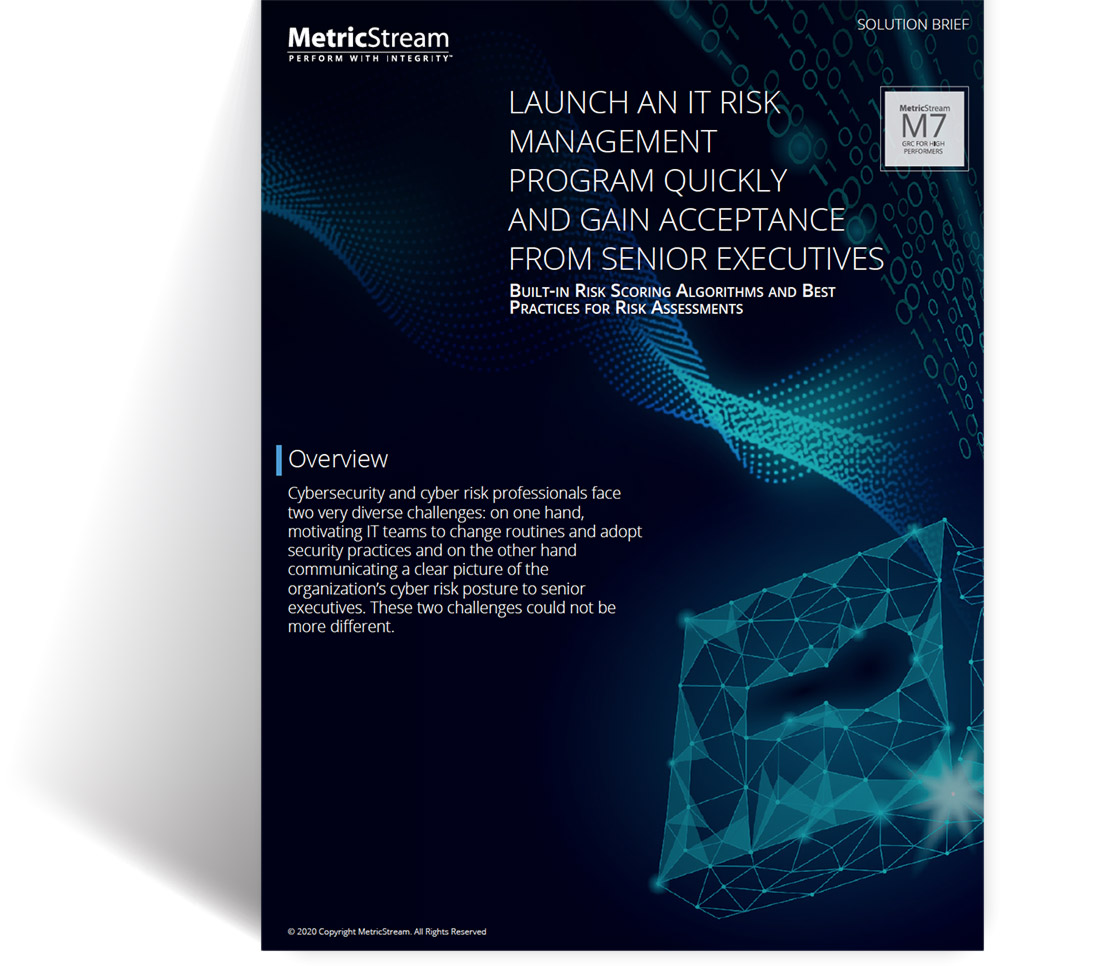 Built-in Risk Scoring Algorithms and Best Practices for Risk Assessments along with compliance with multiple frameworks and linkages to IT Policies, all in one solution.
MetricStream IT Risk Solution embodies best practices and implements a simple, focused, and business-driven approach to managing cyber risk. Built-in risk scoring algorithms based on ISO 27005 or NIST SP800-30 frameworks enable a quick start to a comprehensive IT Risk Assessment process along with complying with multiple cyber security frameworks. Heat-maps, configurable reports and personalize dashboards that communicate the risk posture at the right level of detail for each audience from a network administrator to the CEO.
This solution brief details various solution capabilities that will help you achieve your cyber risk management objectives.