MetricStream AppStudio
Have questions? Call +1-650-620-2955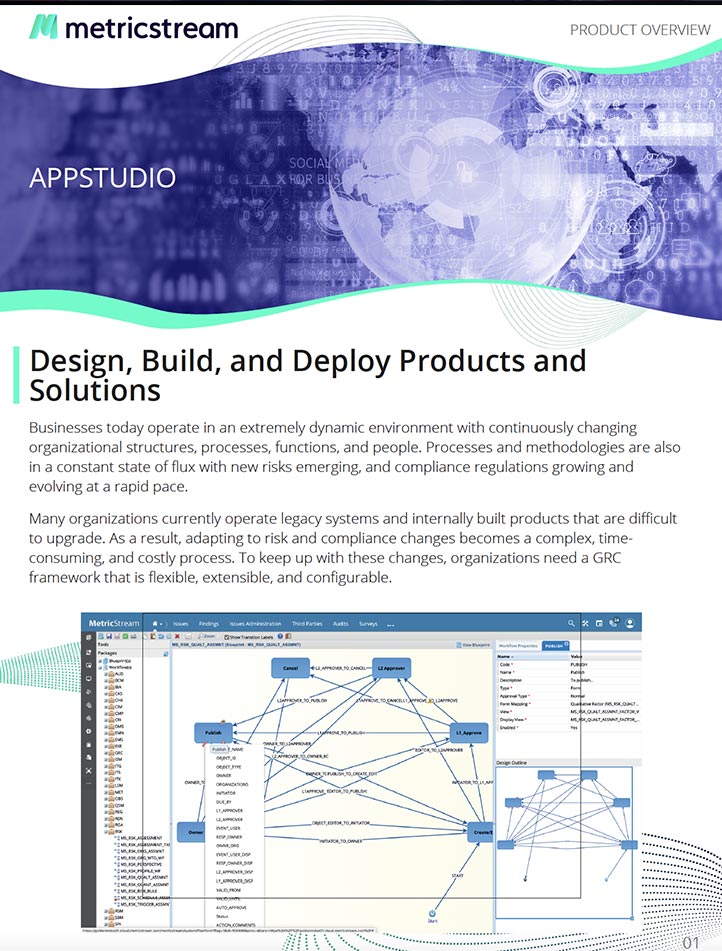 MetricStream AppStudio is a cloud-based, next-generation framework that enables the effectively management of products and solutions built on the MetricStream Integrated Risk Platform – Intelligent by Design. With AppStudio, authorized users can personalize, configure, extend, and customize products and solutions to address evolving requirements.
Key Highlights
Enables agility by tailoring products and solutions to meet the changes in business requirements.
Accelerates product development with high-level building blocks, reusable code libraries, and design methods.
Provides assurance that business specific changes can be applied to products in an upgrade safe manner.