Operational Audit Management
Have questions? Call +1-650-620-2955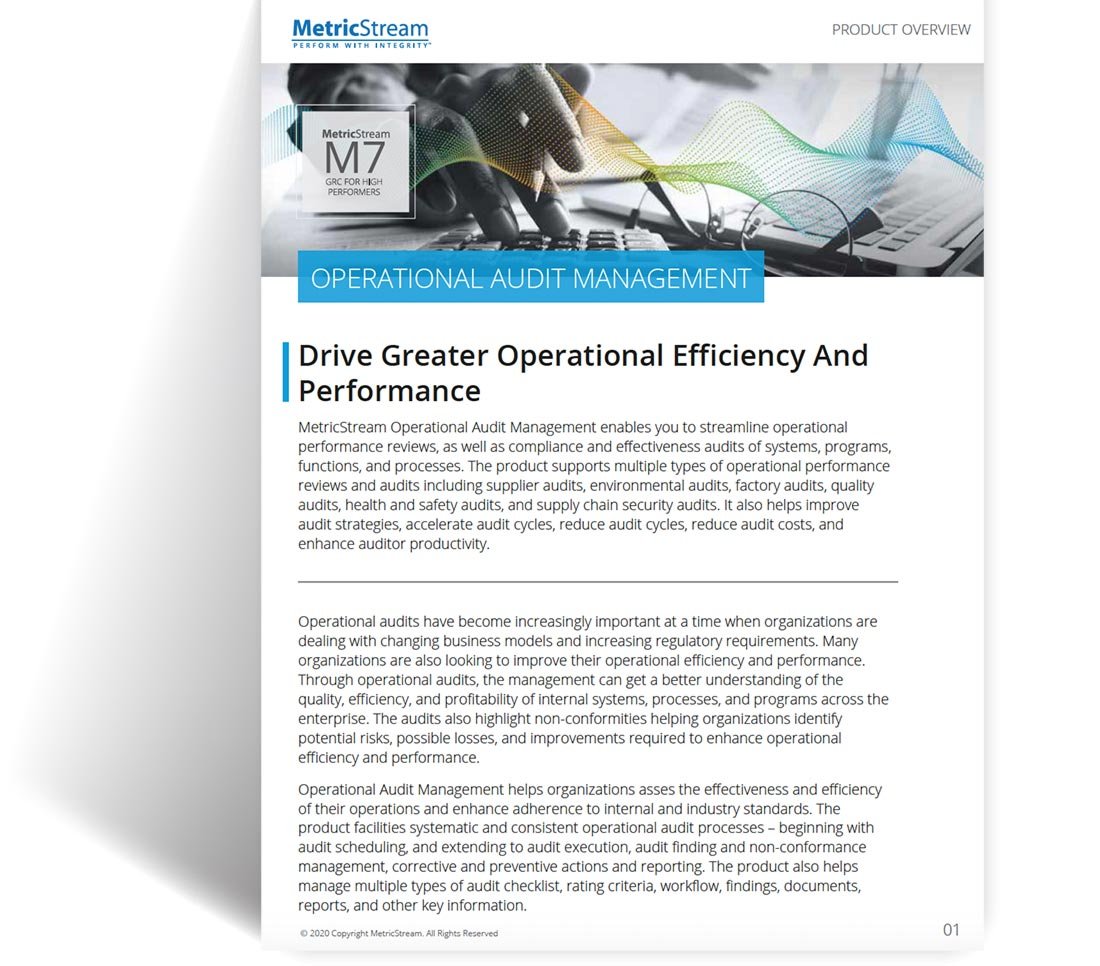 MetricStream Operational Audit Management provides organizations the ability to effectively assess the quality and efficiency, and profitability of their internal systems and procedures. The product streamlines the complete audit lifecycle, while also integrating all audit data on a common platform.
Key Highlights
Enables a methodical and automated approach to operational audits.
Eliminates siloed operational audit systems and manual processes.
Supports risk-based approach to audit planning and scheduling.