Platform Strategy for Accelerating Cognition in GRC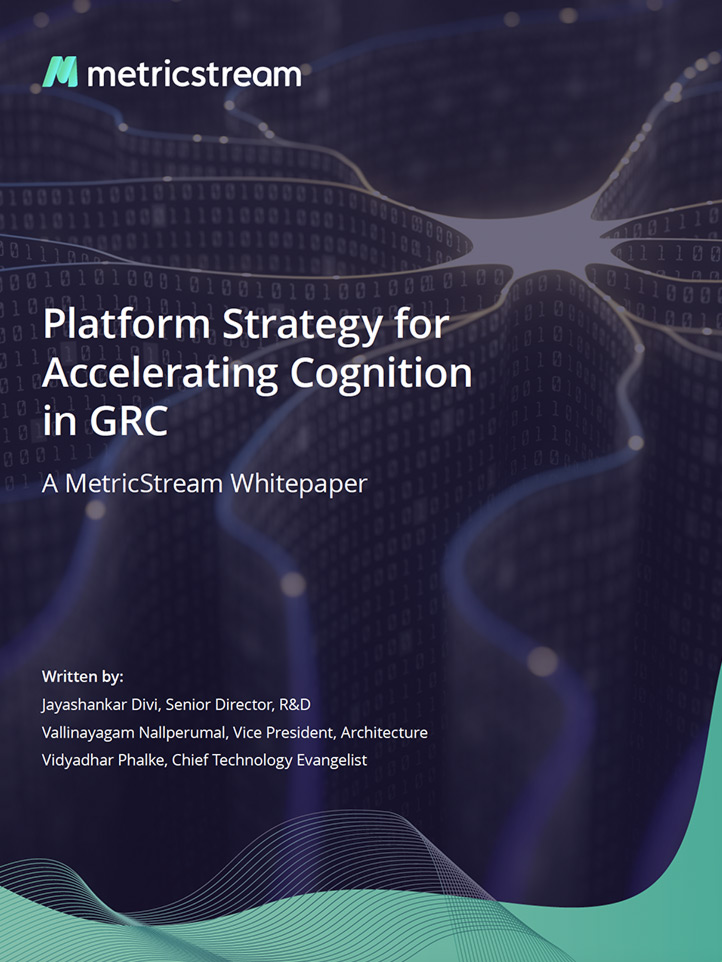 AI/ML technologies are disrupting the way industries and roles function from financial services to human resources (HR) to information technology (IT) to sales and marketing. Early movers and adopters can gain a significant competitive edge by capitalizing on the transformational effects of AI/ML in creating better customer experiences, innovating products and services, and improving operational efficiencies.
However, productizing AI/ML capabilities comes with a distinct set of challenges. Download this whitepaper to understand these challenges and how MetricStream accelerated the adoption of AI/ML in its industry-leading platform.