Drive Risk-aware Decisions, Build Regulatory Trust, Increase Investor Confidence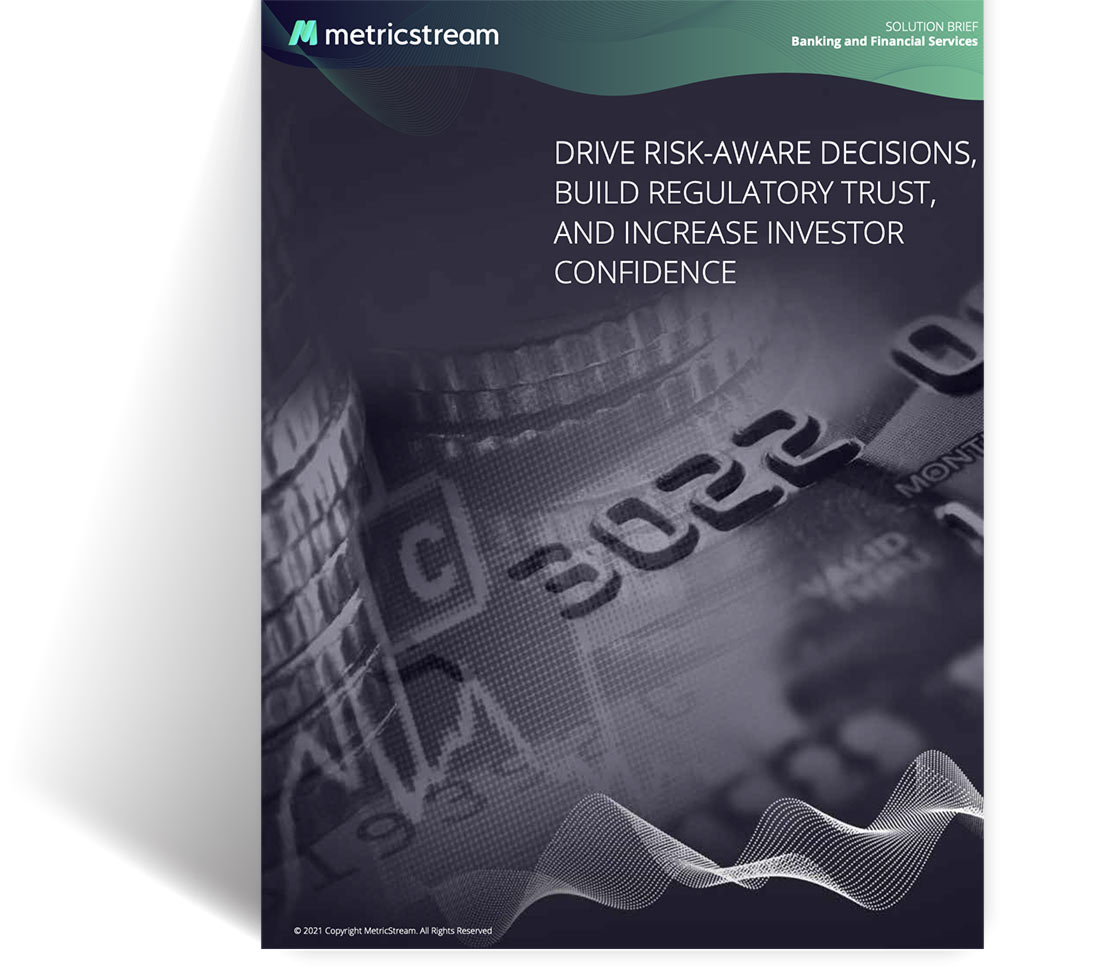 Risk is inevitable, but agility and resilience can be powerful antidotes. Both stem from an integrated and forward-looking approach to risk management where all the lines of defense work together to predict, detect, and respond to risks. The result? Better visibility into emerging and evolving risks, as well as risk interconnectedness and trends—all of which help stakeholders make faster, more risk-aware decisions. In this solution brief you will find out how MetricStream products and solutions enable banks and financial services to:
Move from risk to resilience
Unify risk, compliance and audit management
Protect and enhance digital experiences
Build credibility with regulators
Proactively manage crises
Download today and build a risk-resilient enterprise.