Have questions? Call +1-650-620-2955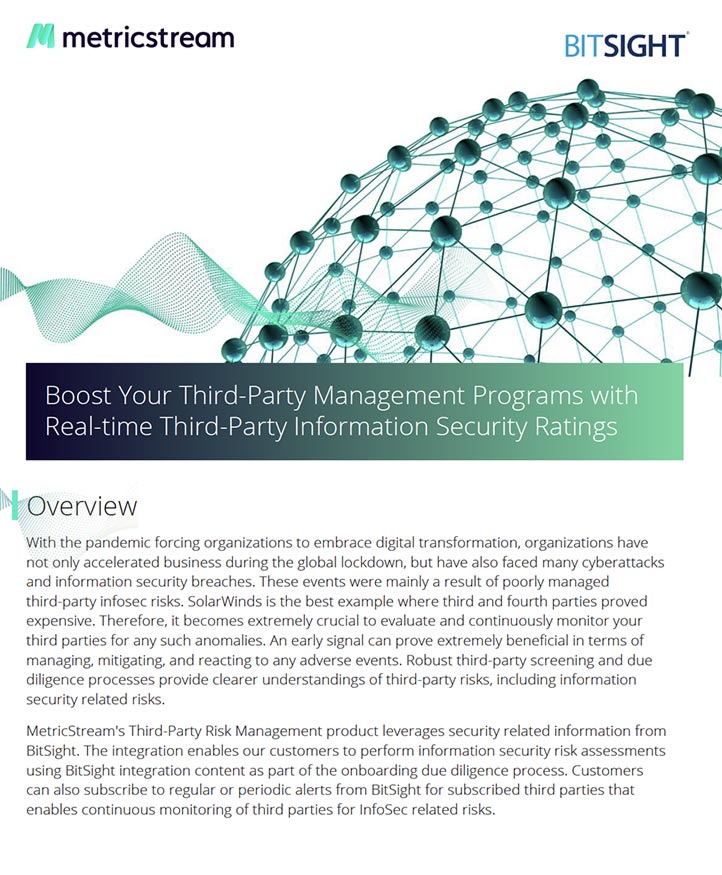 The accelerated pace of digital transformation in the post-pandemic era has made organizations more vulnerable to cyberattacks and information security breaches. Poorly managed third-party infosec risk has emerged as a major blind spot for organizations worldwide.
MetricStream's Third-Party Risk Management product leverages security related information from BitSight. The integration enables our customers to perform information security risk assessments using BitSight integration content as part of the onboarding due diligence process.
Read more to explore how the BitSight integration helps you:
Streamline onboarding risk assessments
Ensure continuous monitoring of third parties for information from a security risk perspective
Monitor threshold breaches on preset limits