Building Trust by Harnessing Risk
Date: Thursday, November 12, 2020

|

Time: 8 am PST | 11 am EST | 5 pm CET

Panelists

In association with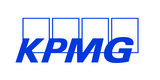 Continuously reframing risks as a source of competitive advantage is a necessity in today's business environment. Organizations that realize this can become industry leaders and can reap benefits from innovation, consumer trust and market share.
More than ever before today's risk and business professionals are faced with important questions such as:
How can the risk and compliance functions dynamically respond to emerging risks, as well as increasingly complex regulations and regulatory enforcement actions?
How do I respond to stakeholder mistrust in how we handle their data or the impact of new technologies, and how can the risk function allay these fears?
How do I get value from my risk and compliance data and make informed business decisions from solutions already in the marketplace?
How can I change the organization's mindset and culture to embed risk management and new ways of working across all operations?
How do I proactively manage the magnitude of risks, compliance obligations and issues facing my business?
How do I build tomorrow's risk function today in the context of wider organizational transformation and balance people/automation?
Join Eric Parker, Managing Director, and Jamie Thompson, Partner, from KPMG as they discuss how you can address these questions through building an agile risk and compliance program guided by leading practices. Discover how the KPMG Powered Risk Methodology can help transform the way your organization operates across all lines of defense.
After this webinar, you will be able to:
Understand how to build agile risk and compliance functions that evolve as you grow
Learn how data can enable more informed risk-based decisions
Determine how to enable a sustainable risk culture and help your people adopt and embrace change.
Some or all of the services described herein may not be permissible for KPMG audit clients and their affiliates or related entities.