Case and Incident Management
Have questions? Call +1-650-620-2955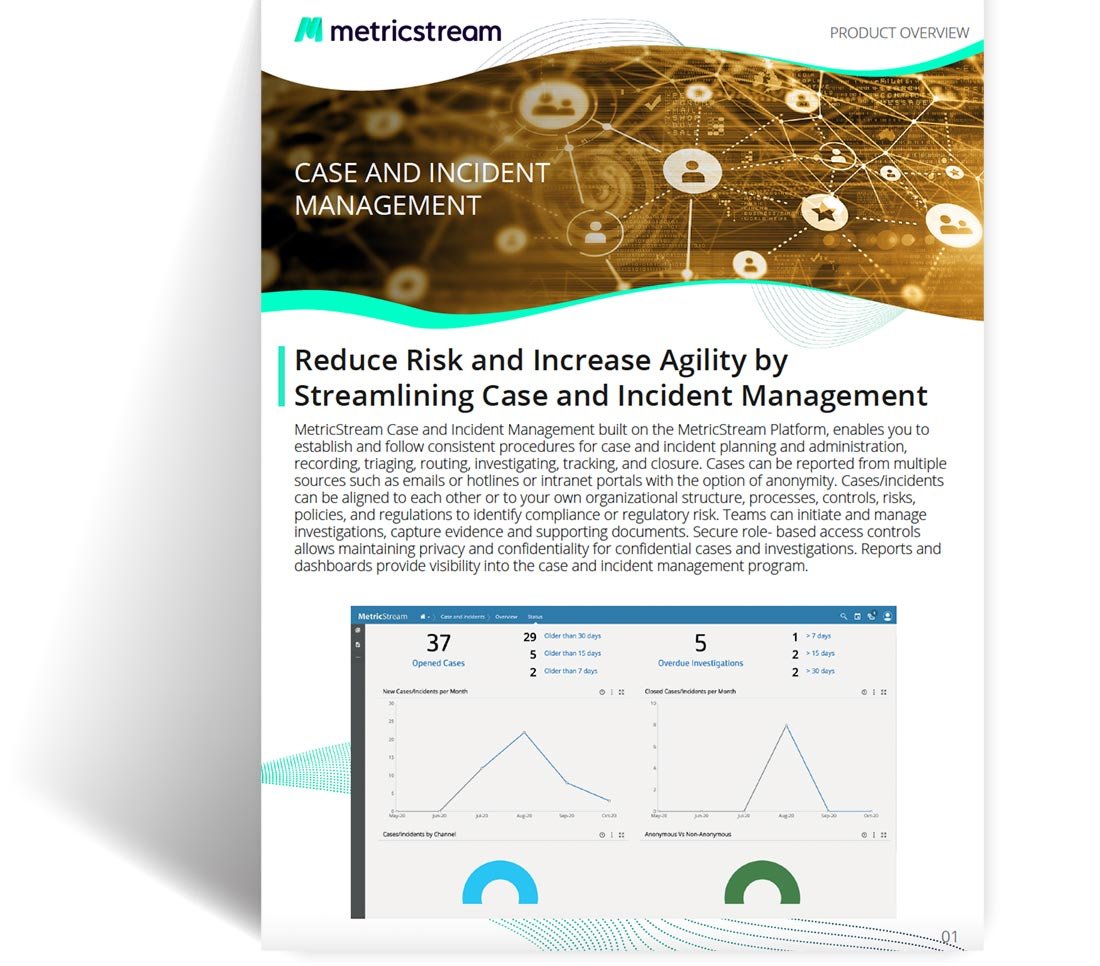 MetricStream Case and Incident Management enables enterprises to simplify and standardize the entire process of capturing, investigating, resolving, and reporting cases.
Key Highlights
Consolidates case data from emails, hotlines, and other sources into a common database for enhanced visibility.
Streamlines and automates the management of various cases across the enterprise.
Provides the flexibility to define multiple, configurable workflows for various case types.