MetricStream Risk Analytics and AI-powered Issue Management Enable Hancock Whitney to Turn Risk Into Strategic Advantage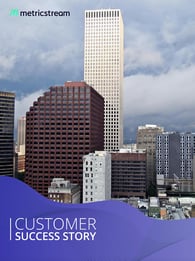 Hancock Whitney's risk committees were facing a major challenge of aggregating risk data from across business units and locations. The underlying reasons were many—the lack of common and standardized risk taxonomy, absence of centralized database of risk, controls, processes, and assets, use of unique risk frameworks and processes by different risk groups with no coordination, and more.
The company chose MetricStream Operational Risk Management to revamp its risk management processes. Download this case study to explore how MetricStream helped Hancock Whitney move from the previous siloed and manual approach to risk management to one that is structured and streamlined.