MetricStream positioned as a "Category Leader" in six quadrants in the Chartis Research Enterprise GRC Solutions report, 2019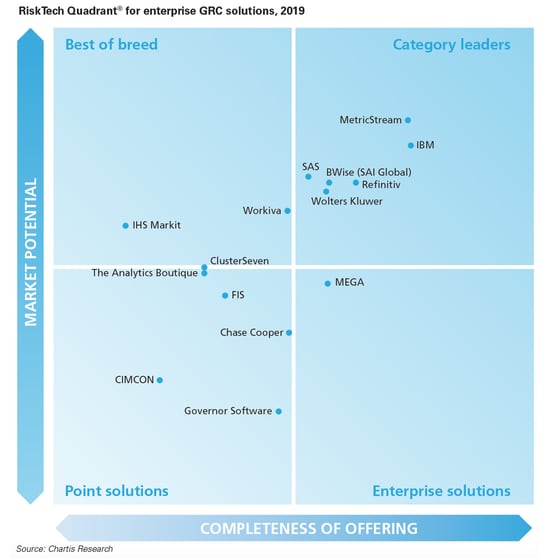 This Chartis report provides an overview of the current market and vendor landscape for enterprise governance, risk, and compliance (EGRC) solutions.
MetricStream was named category leader in Enterprise GRC Solutions, 2019: Market Update and Vendor Landscape in six out of seven categories including enterprise GRC, operational and conduct risk management, internal audit management, third-party risk management, IT risk management, and GRC analytics. MetricStream's multiple innovations help organizations build concrete practices across the whole chain of GRC, from the first mile to the last mile.
For more details on MetricStream's positioning and the market trends in GRC, please read this Chartis report.