Compliance Advisory Management
Have questions? Call +1-650-620-2955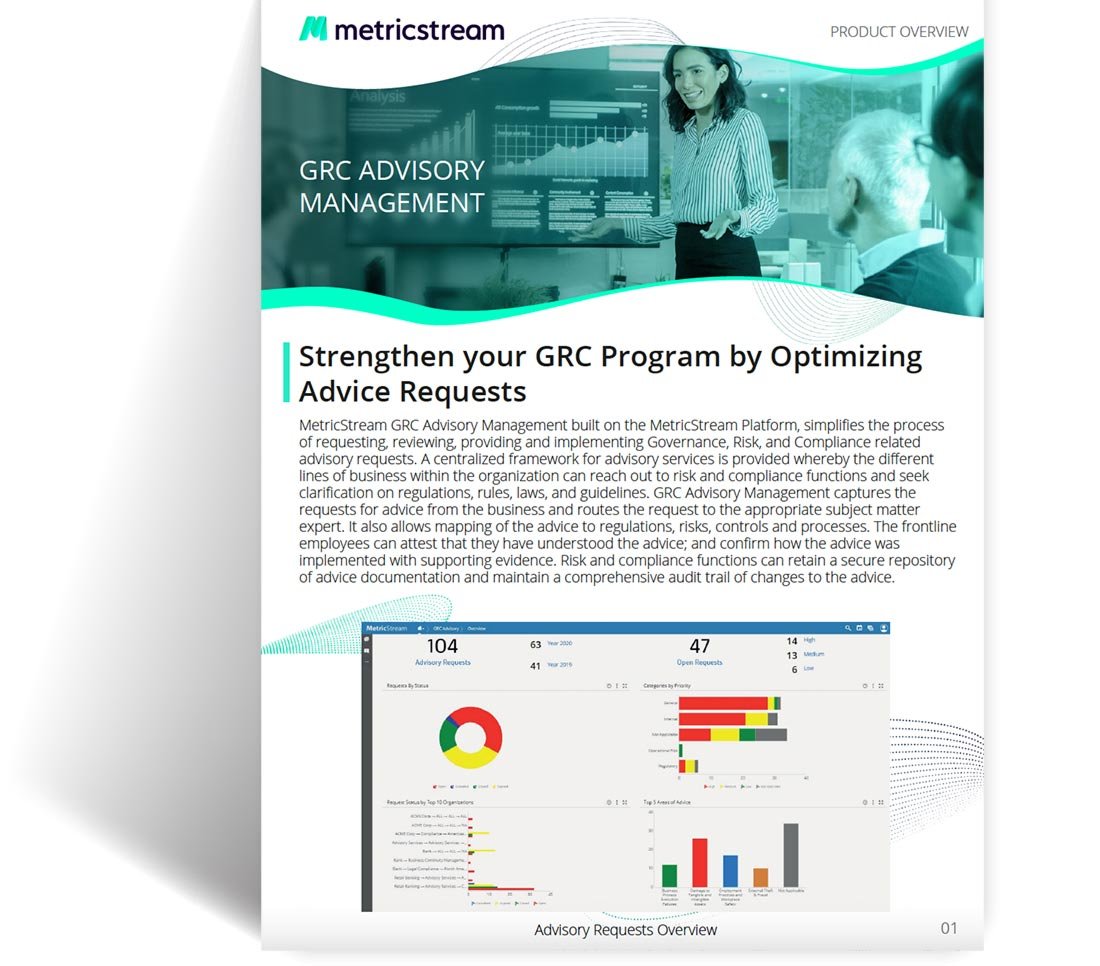 MetricStream Compliance Advisory Management helps strengthen Compliance programs by optimizing advice requests by simplifying the process of requesting, reviewing, providing and implementing Compliance related advisory requests.
Key Highlights
Provides a simplified and organized approach in managing surveys.
Strengthens collaboration on survey activities across the enterprise.
Provides a 360-degree view of the survey management process across the enterprise through advanced dashboards and reports.