Have questions? Call +1-650-620-2955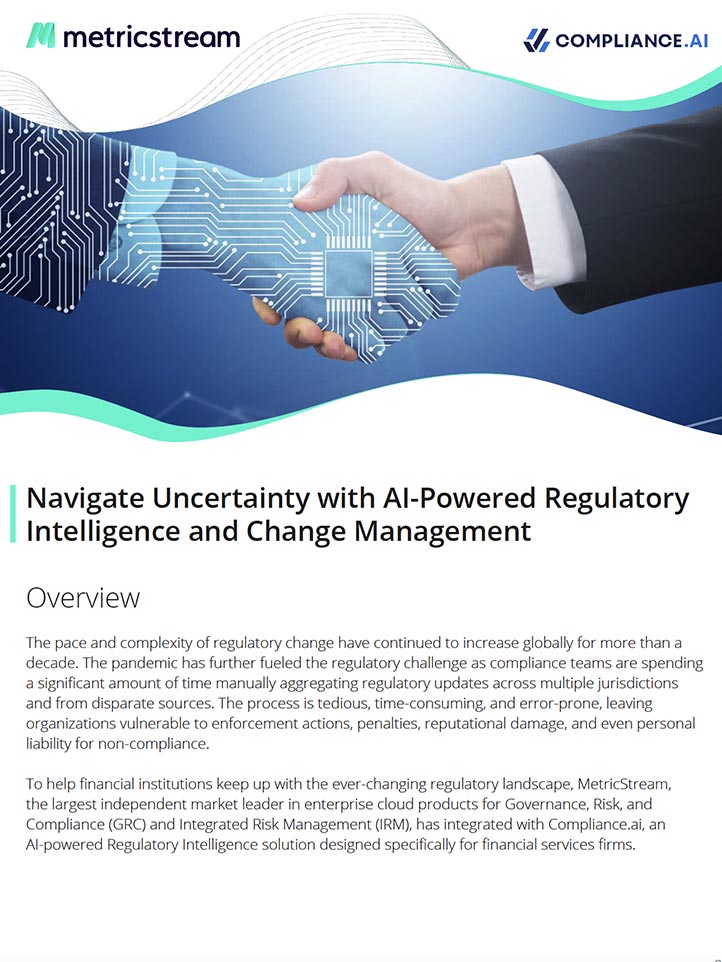 Compliance teams within financial services no longer need to spend significant amounts of time manually aggregating regulatory updates across multiple jurisdictions and from disparate sources. The integration of MetricStream into Compliance.ai enables compliance teams to subscribe to and leverage Compliance.ai's regulatory content and intelligence, and perform impact analysis directly within your MetricStream application to ensure that control frameworks and policies align with the latest regulatory requirements.
Read more to understand how the combined solution can make your job easier.