Compliance Management
Have questions? Call +1-650-620-2955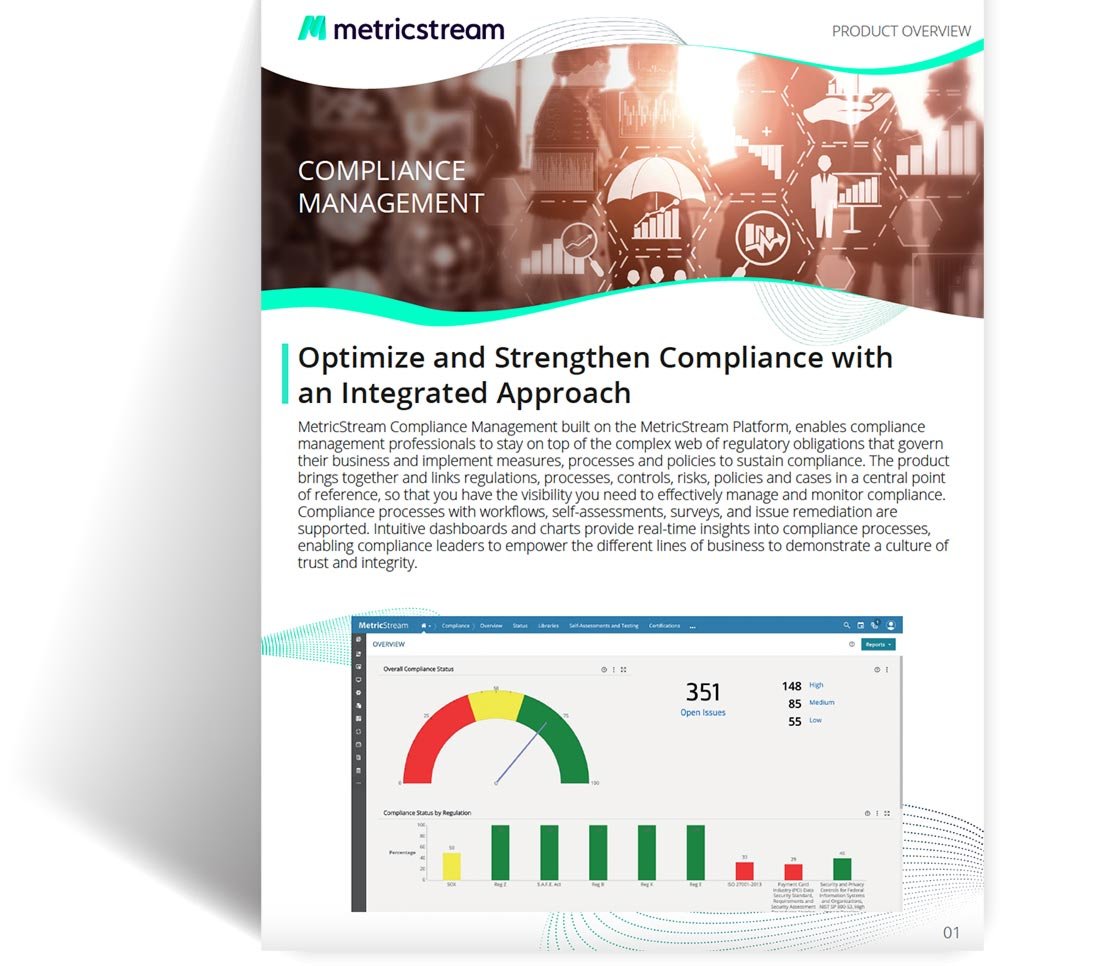 Compliance Management
MetricStream Compliance Management simplifies and strengthens compliance with regulations across the organization, improves visibility into control effectiveness, and helps ensure timely issue remediation. The product's common framework helps manage a wide range of compliance requirements in an integrated manner.
Helps build confidence in compliance by staying updated on multiple complex regulations and the velocity of regulatory change.
Enables a stuctured and sustainable approach to compliance that demonstrates the maturity of the compliance function to regulators.
Improves business performance and decision-making through a unified and real-time view of the organization's compliance status.