Have questions? Call +1-650-620-2955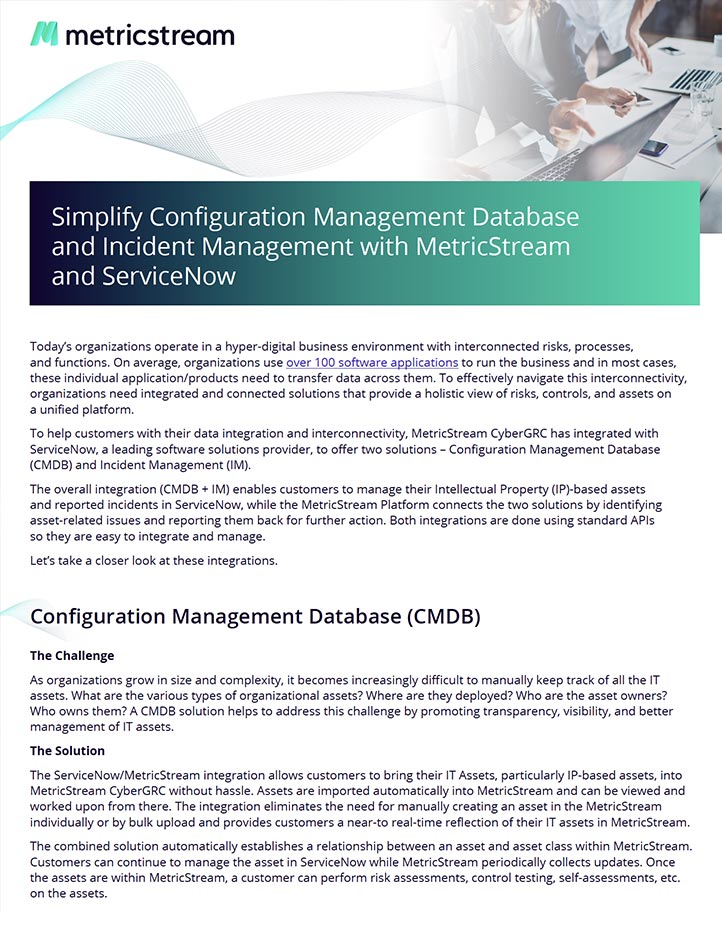 The rapid pace of digitalization has amplified the interconnectedness of risks, processes, and functions. To effectively navigate this interconnectivity, organizations need integrated and connected solutions that provide a holistic view of risks, controls, and assets on a unified platform.
To help customers with their data integration and interconnectivity, MetricStream and ServiceNow have joined forces to deliver two powerful solutions that help you easily and effectively manage IT assets and incidents.
Read more to get a closer look at both of these solutions – Configuration Management Database (CMDB) and Incident Management (IM).