Enterprise Risk Management
Have questions? Call +1-650-620-2955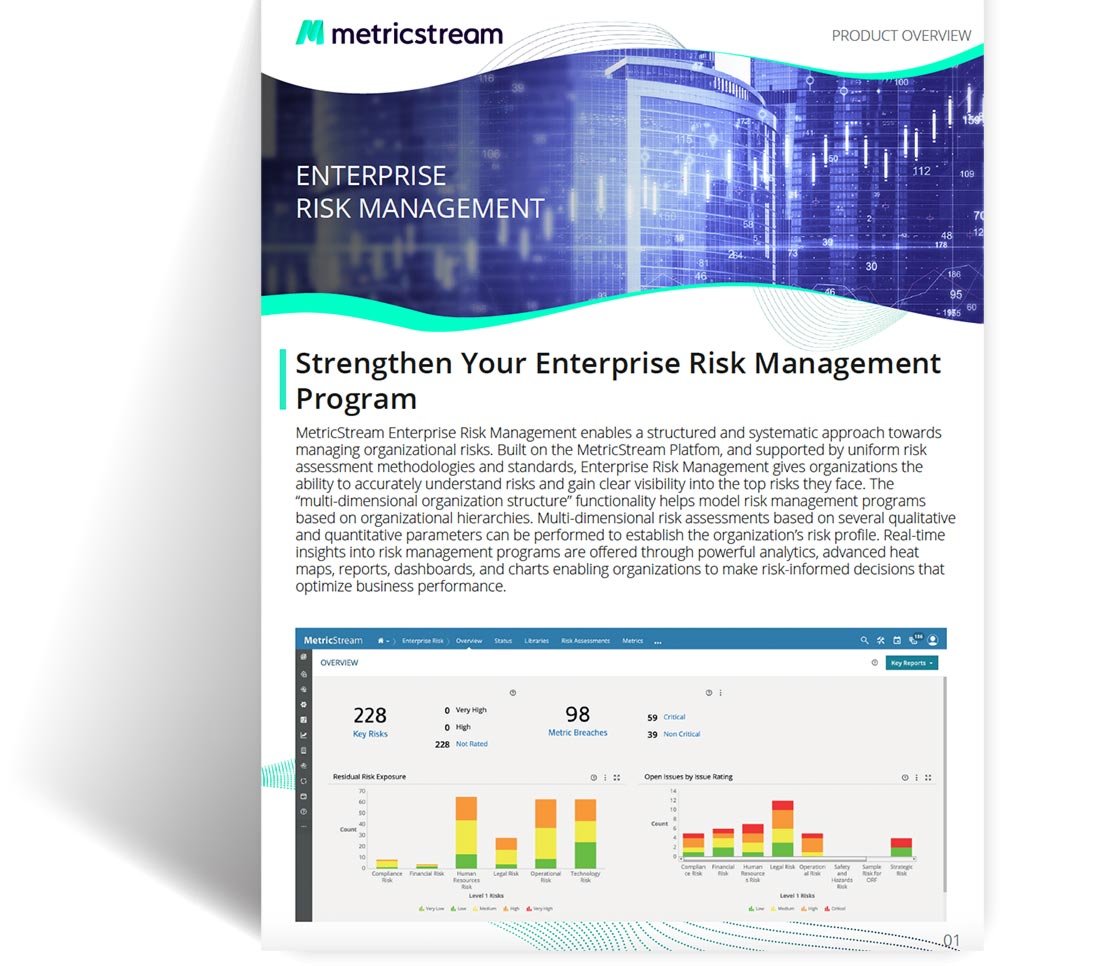 MetricStream Enterprise Risk Management (ERM) offers a highly structured, integrated, and automated system to help organizations identify, assess, quantify, manage, and monitor enterprise risks.
Key Highlights
Enables a systematic and simplified approach to the ERM life cycle.
Provides a standardized risk management taxonomy through a common repository.
Delivers clear visibility into the top organizational risks through real-time tracking and reporting.