Environmental, Social, Governance, Risk & Compliance (ESGRC)
Have questions? Call +1-650-620-2955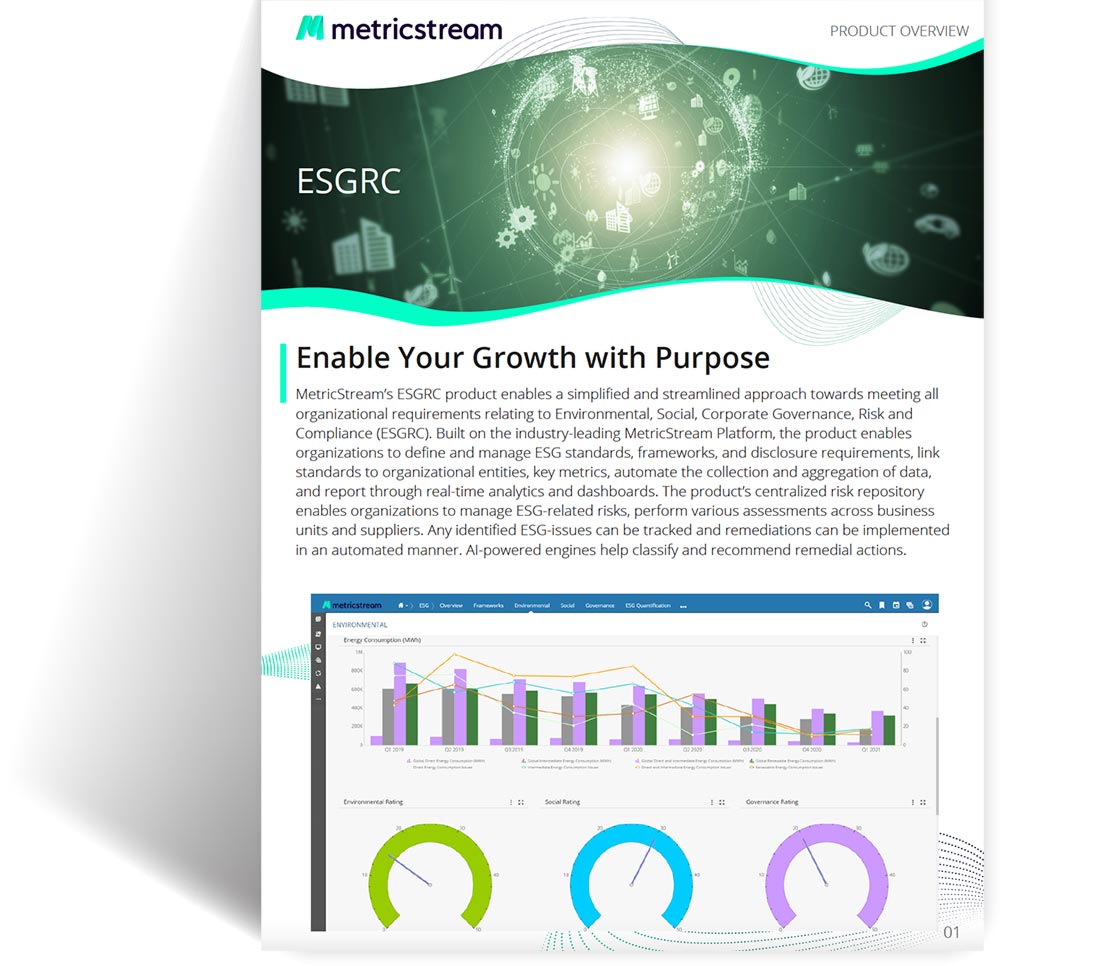 MetricStream ESGRC enables you to meet all organizational requirements relating to Environmental, Social, Governance, Risk and Compliance (ESGRC) in a structured and streamlined manner.
Key Highlights
Enables a centralized approach to manage ESG standards, frameworks, and disclosure requirements.
Provides real-time visibility into various environmental, social, governance, risk, and compliance management processes and metrics.
Helps to quickly identify similar issues based on relation and recommends issue classification by leveraging AI.