In Partnership with:


From economic to geopolitical to cybersecurity risks, 2022 was a year of the unexpected. Agile risk management took center stage and operational and cyber resilience have increasingly become business imperatives.
So, what does 2023 hold? How can you apply best practices and lessons from top performers to modernize and optimize your GRC, IT risk and compliance programs as we turn the corner into what's sure be another volatile year?
Speakers: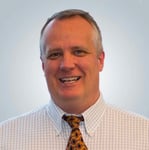 Todd Ehret
Senior Regulatory Intelligence Expert at Thomson Reuters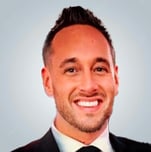 Jonathan Ruf
Cyber Risk Executive at Apple Bank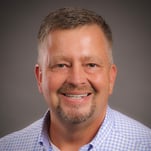 Michael Rassmussen
Chief GRC Pundit
GRC 20/20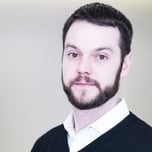 Carl Ottman
Senior Director - Compliance Risk Product Management
Join a select group of your peers and a panel of experts in this invite-only roundtable session, followed by VIP cocktails and networking.
We will discuss:

Why risk is more interconnected than ever before, from enterprise, compliance to cyber, third party and ESG – and how to build a connected GRC framework to manage it
How to navigate today's complex web of changing regulations, best practices, and standards
How advanced technology, from artificial intelligence and machine learning to robotic process automation, can simplify your risk, compliance, and controls management
Actionable advice for delivering operational resilience across your institution
Who Should Attend
Heads of risk, operational risk, cyber/IT risk and anyone charged with operational resilience for a bank or financial institution will benefit
Agenda
Opening Remarks
2:00 pm – 2:15 pm
Keynote: Modernizing Enterprise and Cyber Risk Management
2:15 pm – 2:45 pm

Panel Discussion: Building Enterprise-Wide Resilience for Today's World

Speaker:

Jonathan Ruf - First Vice President, Cyber Risk Executive, Apple Bank

2:45 pm – 3:30 pm

Innovation and Transformation in Cloud Security and Risk

Speaker:

Eric Fish – Head of North America Financial Services Compliance - AWS

3:30 pm – 4:00 pm

Panel Discussion: Digital Revolution in Regulatory Change & Compliance Risk

Speaker:

Todd Ehret - Senior Regulatory Intelligence Expert - Thomson Reuters


4:00 pm – 4:45 pm
Wrap up
4:45 pm – 5:00 pm
Cocktails & Networking
5:00 pm – 7:00 pm
Location: New York Marriott Marquis