GRC Advisory Management
Have questions? Call +1-650-620-2955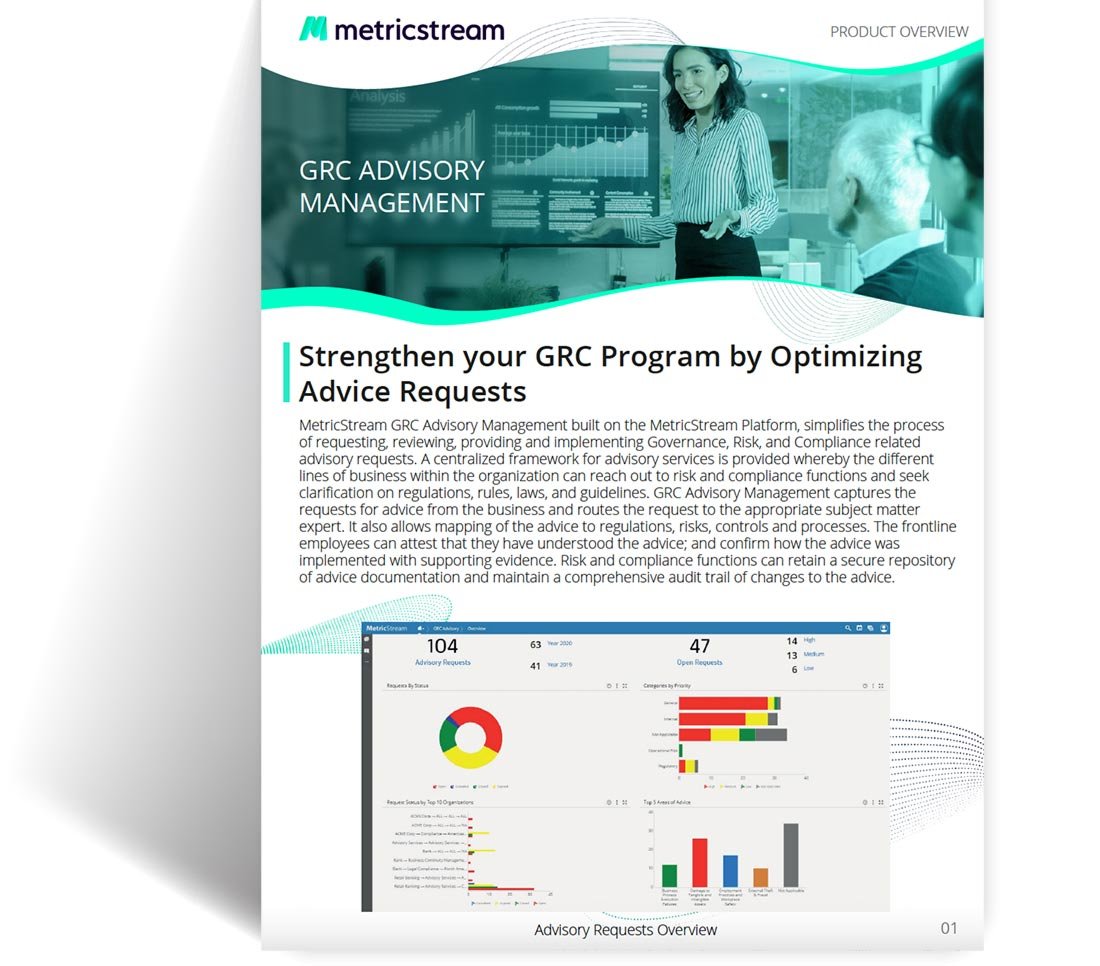 MetricStream GRC Advisory Management helps strengthen Goernance, Risk, and Compliance programs by optimizing advice requests by simplifying the process of requesting, reviewing, providing and implementing GRC related advisory requests.
Key Highlights
Provides a simplified and organized approach in managing surveys.
Strengthens collaboration on survey activities across the enterprise.
Provides a 360-degree view of the survey management process across the enterprise through advanced dashboards and reports.