MetricStream surveyed compliance leaders across industries and geographies to understand the state of compliance programs and processes as well as the impact of the pandemic on compliance management.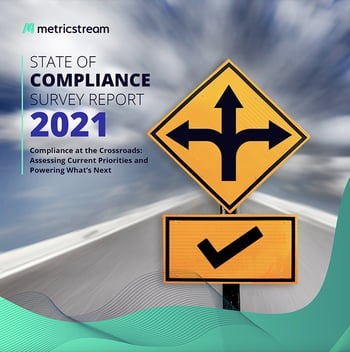 The report tackles the following key areas:
Existing compliance processes and priority areas for organizations across sectors
The challenges and gaps in existing mechanisms and the reprioritized compliance roadmap for future disruptions
The impact of COVID-19 pandemic on compliance management
The role of technology in defining the future of compliance management in a post-COVID world
Download the report to understand the state of compliance before and during the pandemic. Also, explore the ways in which organizations intend to address the shortcomings in existing processes to ensure no disruptions to the compliance function in the future.