Internal Audit Management
Have questions? Call +1-650-620-2955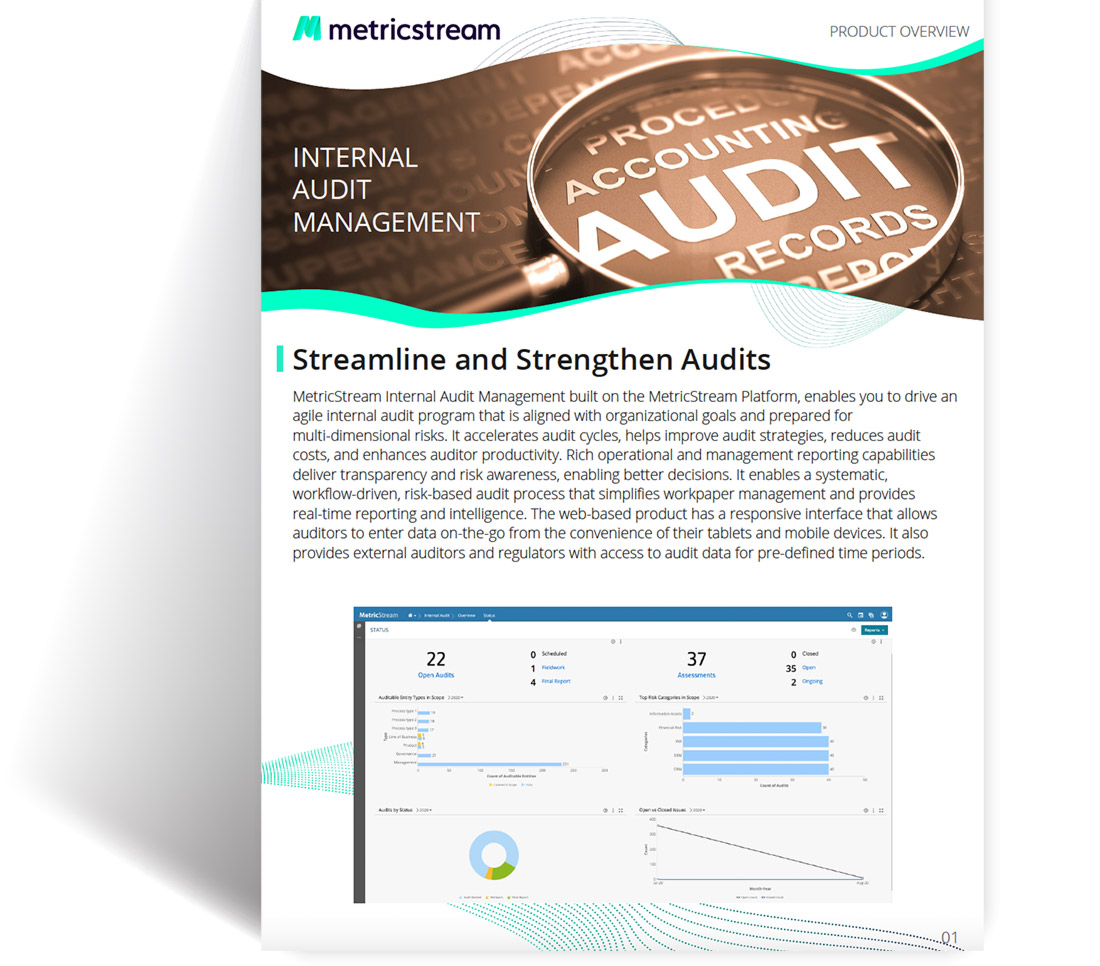 MetricStream Internal Audit Management is designed to manage a wide range of internal audit activities, data, and processes in a unified manner.
Key Highlights
Facilitates a structured, risk-based approach to internal audits across the enterprise.
Provides a comprehensive picture of the progress of audit activities across business units.
Enhances audit productivity and efficiency.