Have questions? Call +1-650-620-2955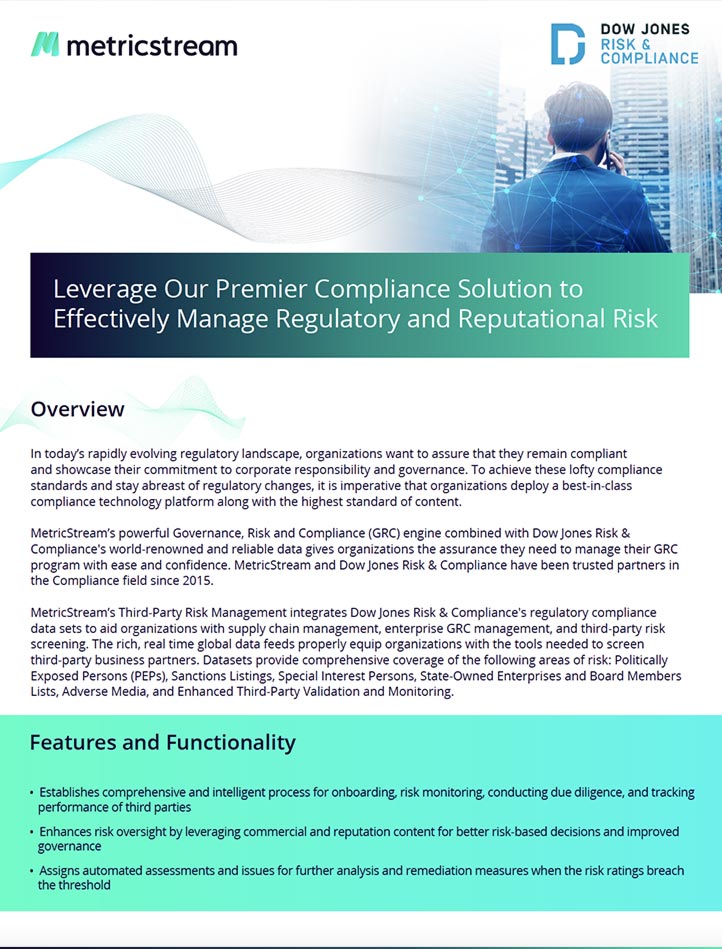 The regulatory landscape is evolving at an unprecedented pace and becoming increasingly complex with new regulations and frequent regulatory updates. It is critical for organizations to ensure and demonstrate that they are operating in a compliant manner. To achieve these lofty compliance standards and stay abreast of regulatory changes, they must deploy a best-in-class compliance technology platform along with the highest standard of content.
MetricStream's Third-Party Risk Management integrates Dow Jones Risk & Compliance's regulatory compliance data sets to aid organizations with supply chain management, enterprise GRC management, and third-party risk screening.
Read more to understand how the combined solution empowers you to effectively manage regulatory and reputational risk.