MetricStream Business APIs
Have questions? Call +1-650-620-2955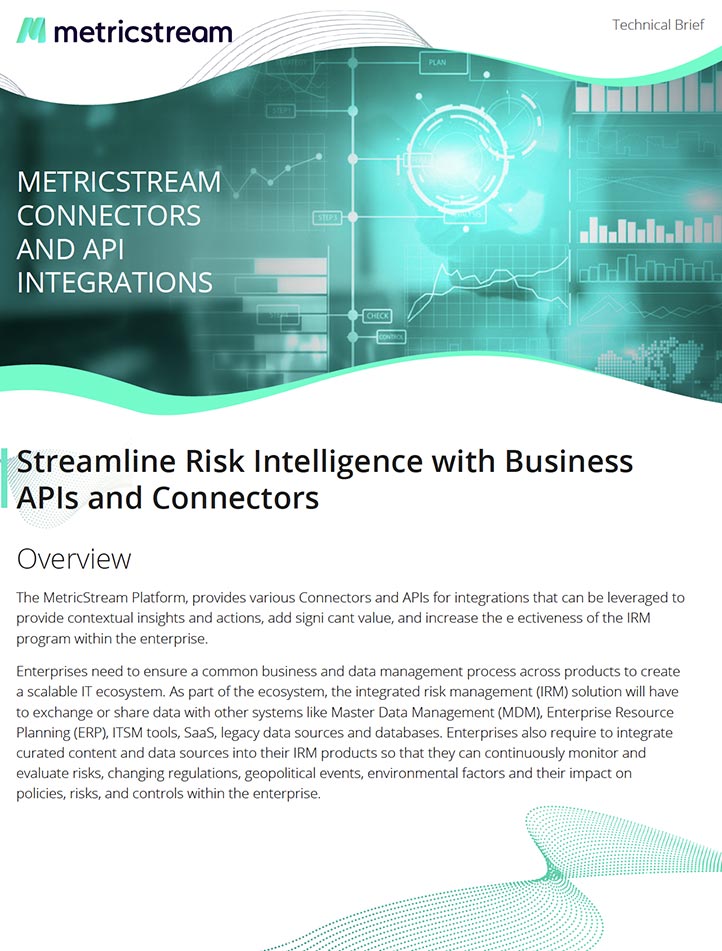 The MetricStream Business APIs has the capability of integrating with external systems leveraging its data integration engine. The APIs executes periodic (scheduled or on-demand) queries and functions on external systems to extract relevant data and load it in the Metric- Stream database and API tables.
Key Highlights
Simplify integration via implementation of industry standard approaches based on business and system requirements.
Enables flexibility in scheduling of data exchange between diverse systems.
Enables smooth execution of agile integrations with robust data transformation, auto-generated validations, and standards-compliant APIs based on OpenAPI.