Non-Conformance and CAPA Management
Have questions? Call +1-650-620-2955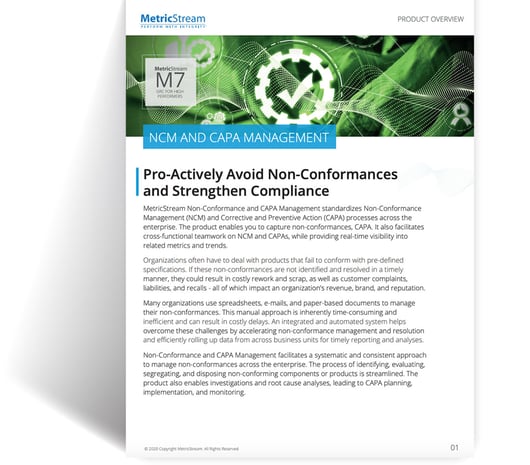 MetricStream Non-Conformance and CAPA Management simplifies and standardizes the complete lifecycle of non-conformance identification, evaluation, and segregation, leading up to CAPA management.
Key Highlights
Accelerates non-conformance investigations, reviews, and approvals, as well as CAPA management through structured, automated workflows.
Improves collaboration and information exchange on non-conformance and CAPA processes across departments and third parties.
Supports flexible and configurable methodologies and workflow stages for various departments, business functions and locations (two step, four step or eight step workflow depending upon plant location, process or product).