Policy and Document Management
Have questions? Call +1-650-620-2955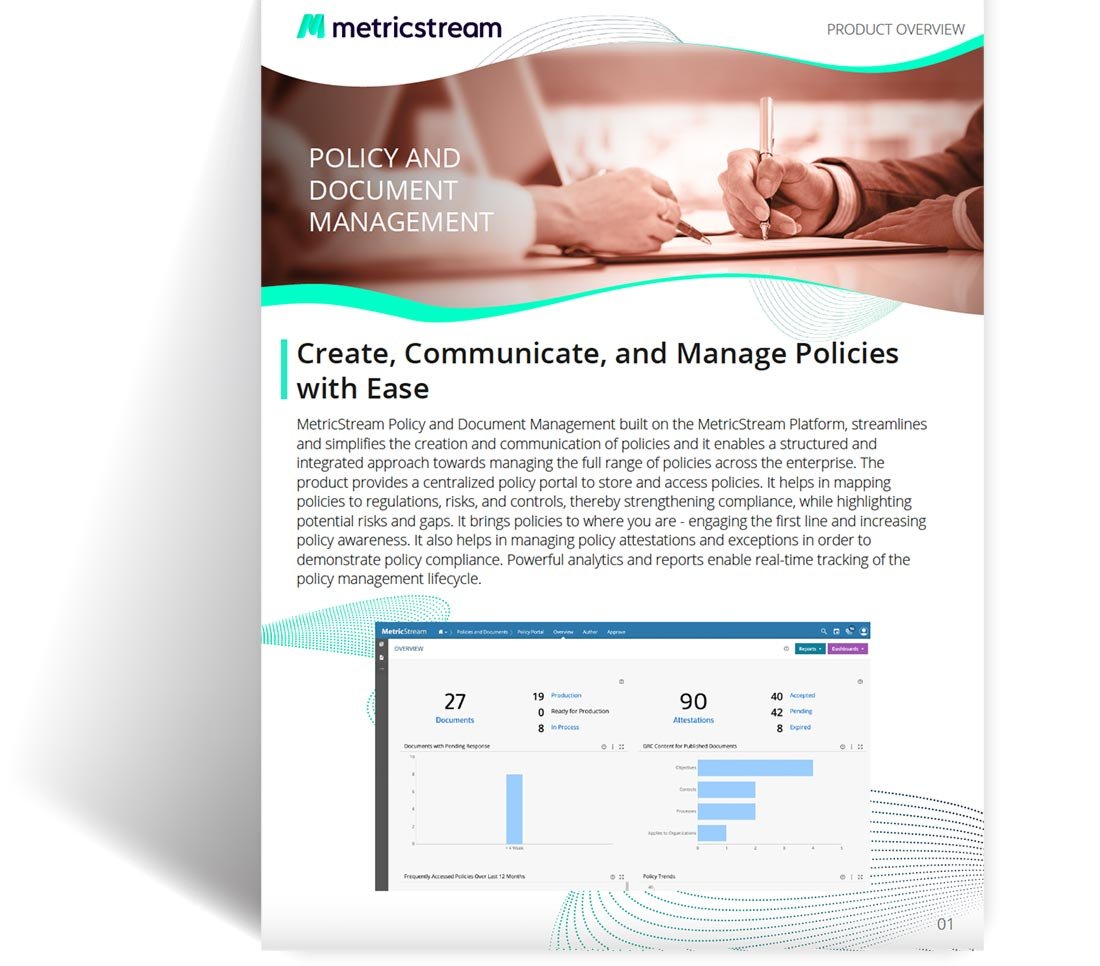 MetricStream Policy and Document Management offers pre-packed best practice templates and workflows to simplify the creation, review, and approval of all types of polices and documents.
Key Highlights
Supports regulatory compliance by mapping regulations and standards to organizational policies.
Streamlines and accelerates policy/ document search and retrieval.
Enables enterprise-wide visibility into the status of policy and document management.