Regulatory Change Management
Have questions? Call +1-650-620-2955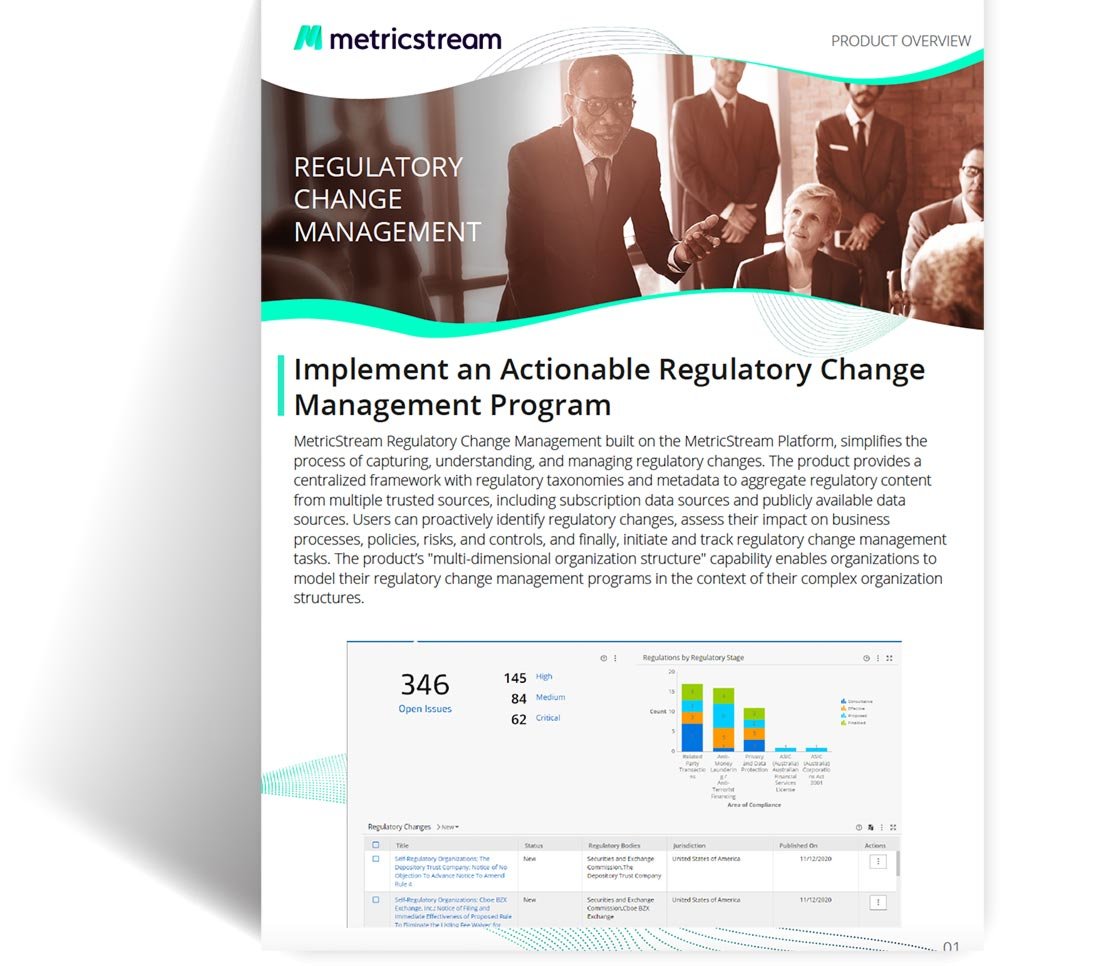 MetricStream Regulatory Change Management enables you to proactively manage regulatory changes which may have an impact on your organization's processes, policies, risks, controls, and other areas.
Key Highlights
Facilitates an integrated approach to track regulatory developments across multiple regulatory data sources.
Establishes transparency across regulatory areas to assess regulatory change, measure its impact, and implement updates.
Provides a 360-degree view of regulatory change management across the enterprise through role-based dashboards and reports.