Regulatory Engagement Management
Have questions? Call +1-650-620-2955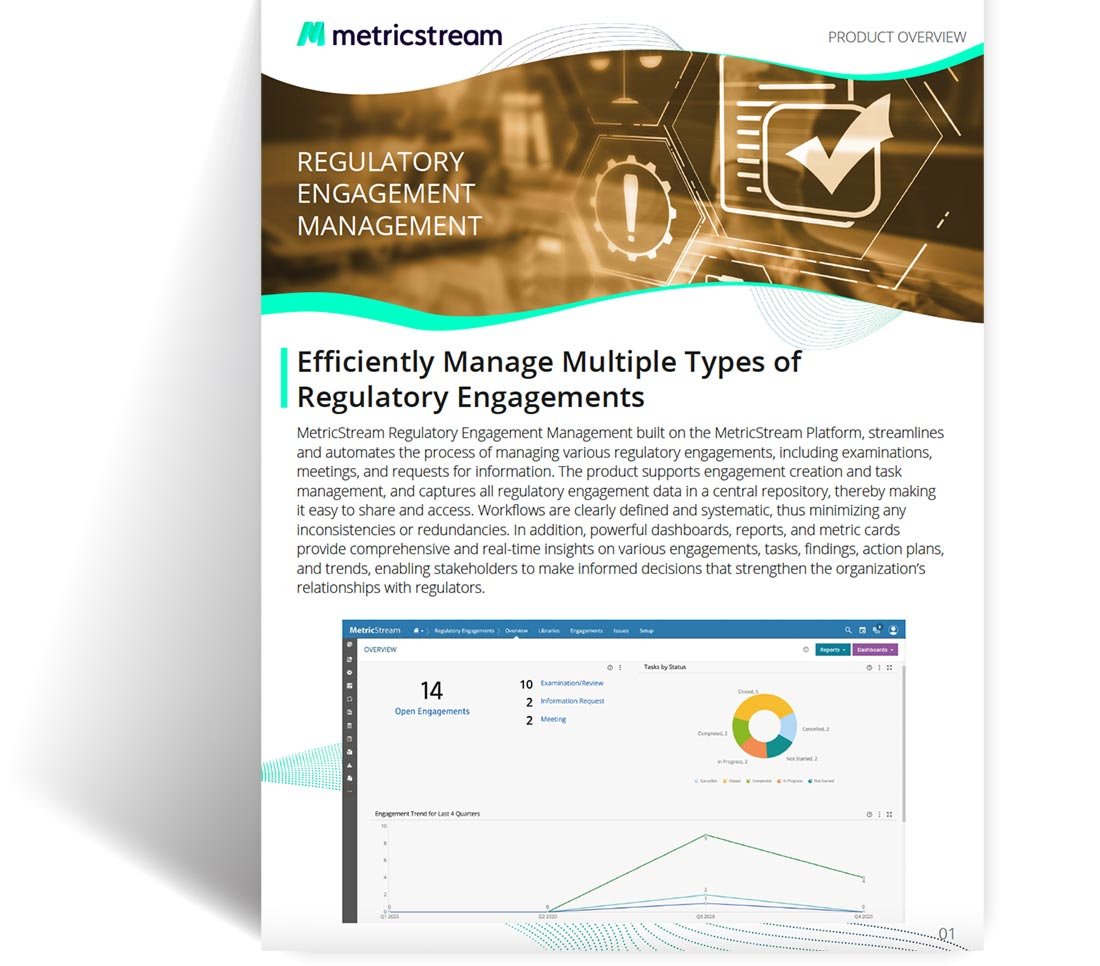 MetricStream Regulatory Engagement Management streamlines and automates the process of managing various regulatory engagements, including examinations, meetings, and requests for information.
Key Highlights
Simplifies the coordination and tracking of multiple regulatory engagements.
Securely organizes & stores regulatory engagement documentation and findings.
Enhances the transparency and accountability of regulatory engagement activities.