Build Regulatory Trust. Make Risk-aware Decisions to Gain Investor Confidence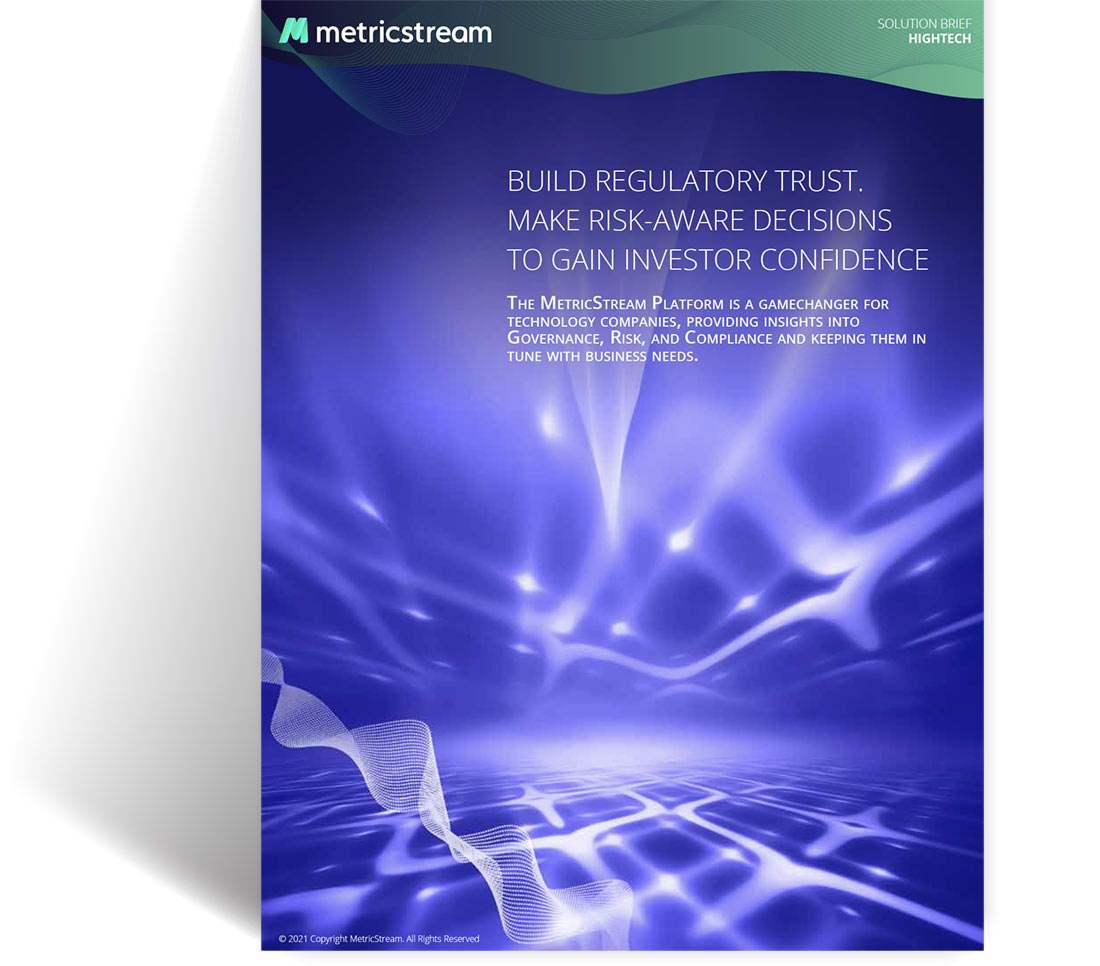 The pandemic did not impact the tech industry as it did others. The COVID-19 crisis even accelerated the pace of growth for some technology companies with the growing demand for online solutions and work moving almost entirely to the virtual zone. However, this has brought to the forefront one of the biggest challenges for the technology industry—a rapidly evolving risk and compliance landscape.
Download the solution brief to gain deeper insights into the Governance, Risk, and Compliance challenges faced by technology companies and how MetricStream can help.