Increase Regulatory Trust, Gain Competitive Advantage by Making Risk-aware Business Decisions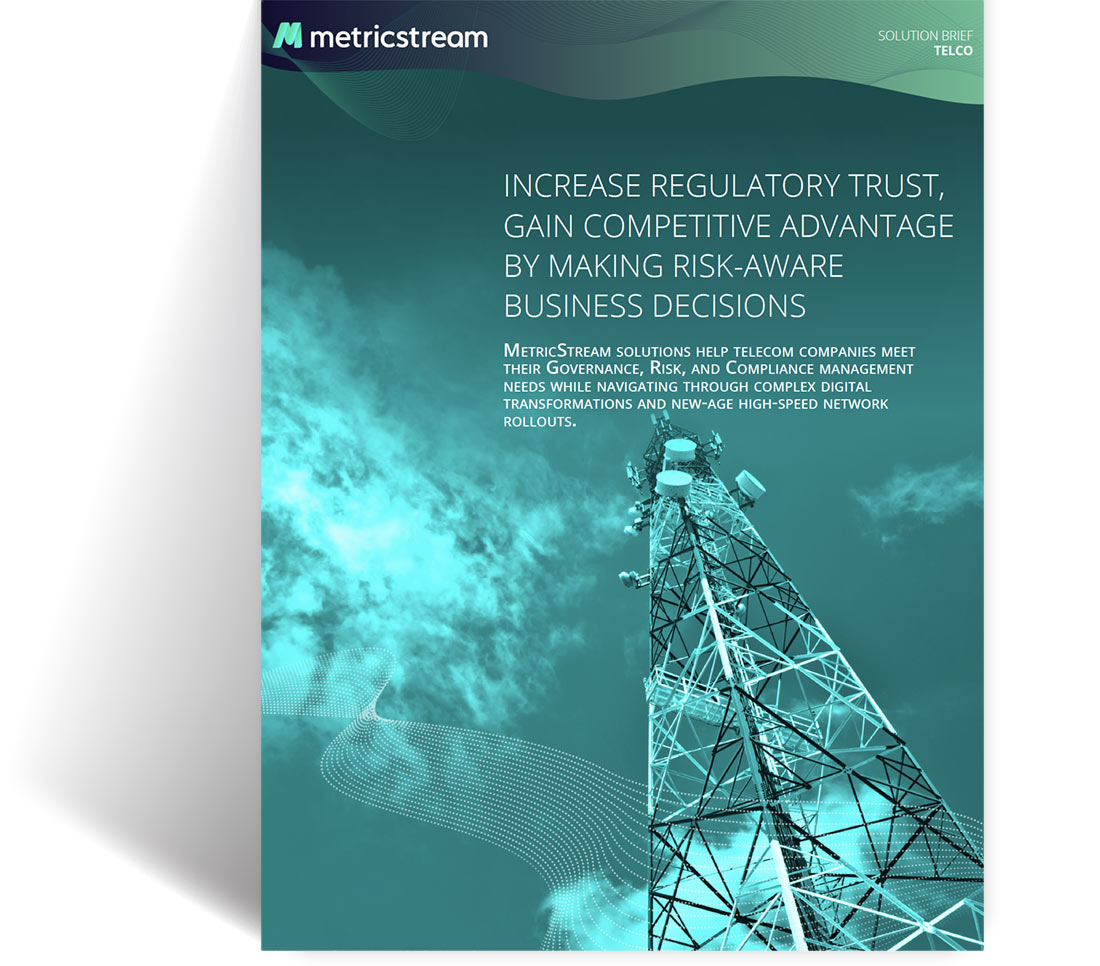 The telecommunication industry has always been at the forefront of innovation and adoption of emerging technologies, but more so post the pandemic. Customer expectations are growing and changing at a fast clip and communications service providers (CSPs) must adapt rapidly to be at the top of the game.
Download this solution brief to gain deeper insights into how MetricStream solutions can help telecom companies meet their Governance, Risk, and Compliance Management needs while navigating through complex digital transformations and new-age, high-speed network rollouts.