Have questions? Call +1-650-620-2955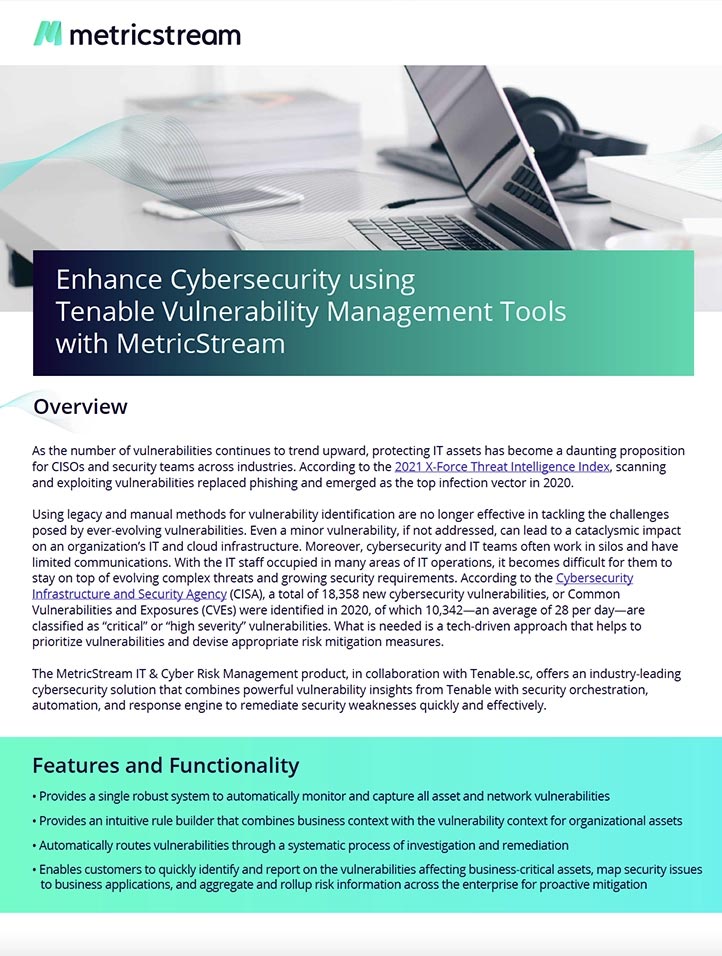 Protecting IT assets has become a daunting proposition for CISOs and security teams across industries as the number of vulnerabilities continue to increase. Relying on manual methods to identify vulnerabilities is no longer effective in today's fast-paced environment. What organizations need today is a tech-driven approach that helps to prioritize vulnerabilities and devise appropriate risk mitigation measures.
MetricStream IT & Cyber Risk Management, in collaboration with Tenable.sc, offers an industry-leading cybersecurity solution that combines powerful vulnerability insights from Tenable with security orchestration, automation, and response engine to remediate security weaknesses quickly and effectively.
Read more to understand how this collaboration can help you streamline vulnerability management.