Third-Party Risks are on The Rise: How Can You Protect Your Financial Services Enterprise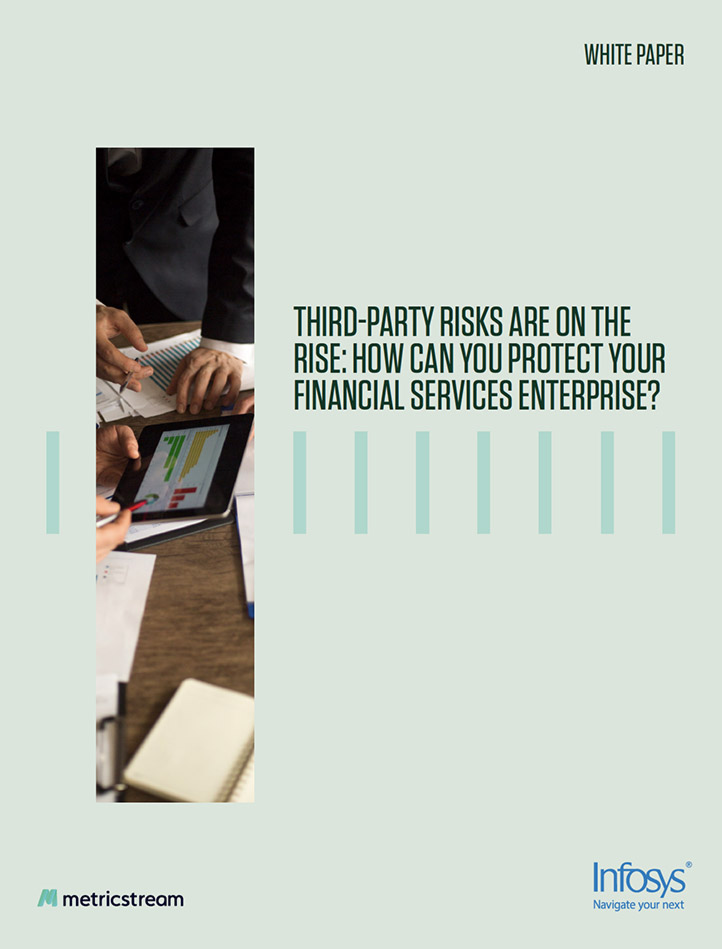 Financial services institutions (FSIs) around the world are increasingly relying on third-party service providers for delivering business-critical services. While such outsourcing of tasks helps to cut down costs and enhance competitiveness, it exposes FSIs to third-party risks. So, it doesn't come as a surprise that financial regulators are paying closer attention to organizations' third-party governance programs.
This paper, created jointly by MetricStream and Infosys, discusses why third-party risk management is becoming increasingly relevant to FSIs, especially in the post-COVID era.
Download this whitepaper to understand:
The growing regulatory focus on third-party risk management
The shortcomings of a traditional approach to third-party risk management
Key considerations and best practices to enhance third-party risk management program
How can the Infosys MetricStream partnership help?