Have questions? Call +1-650-620-2955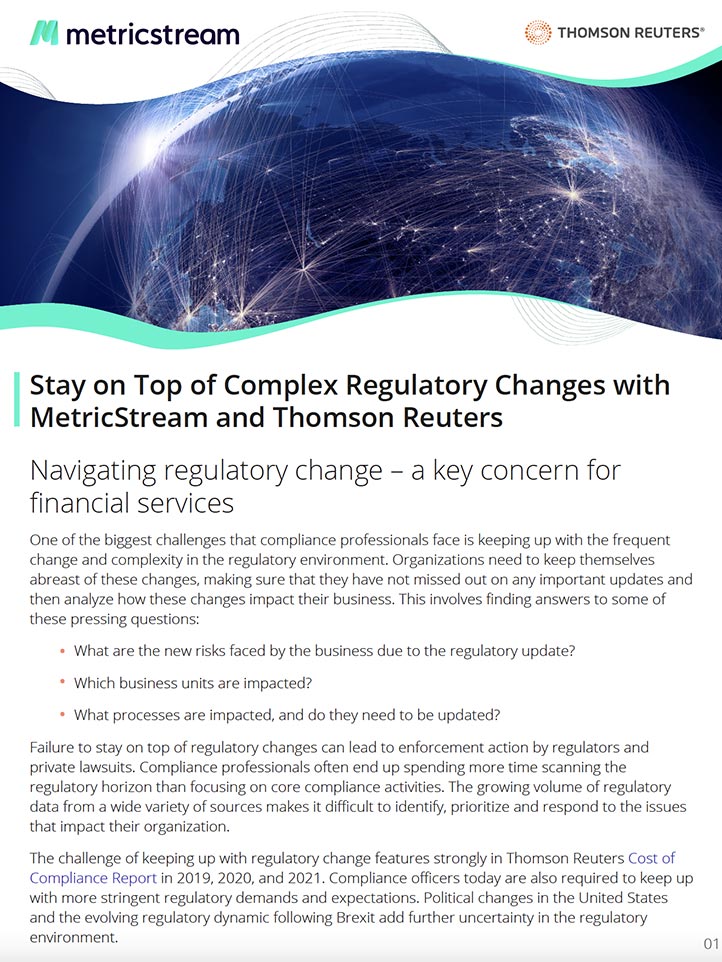 MetricStream and Thomson Reuters make it easy for financial services compliance teams to keep up with the ever-changing regulatory landscape with the integration of MetricStream's regulatory change management product with Thomson Reuters Regulatory Intelligence. Now you can leverage Thomson Reuters regulatory content directly within your MetricStream application to effectively assess the impact of the regulations on related policies, procedures, risks, and controls, and strengthen their regulatory compliance.
Download the overview to find out the key features and business value to support your compliance program.